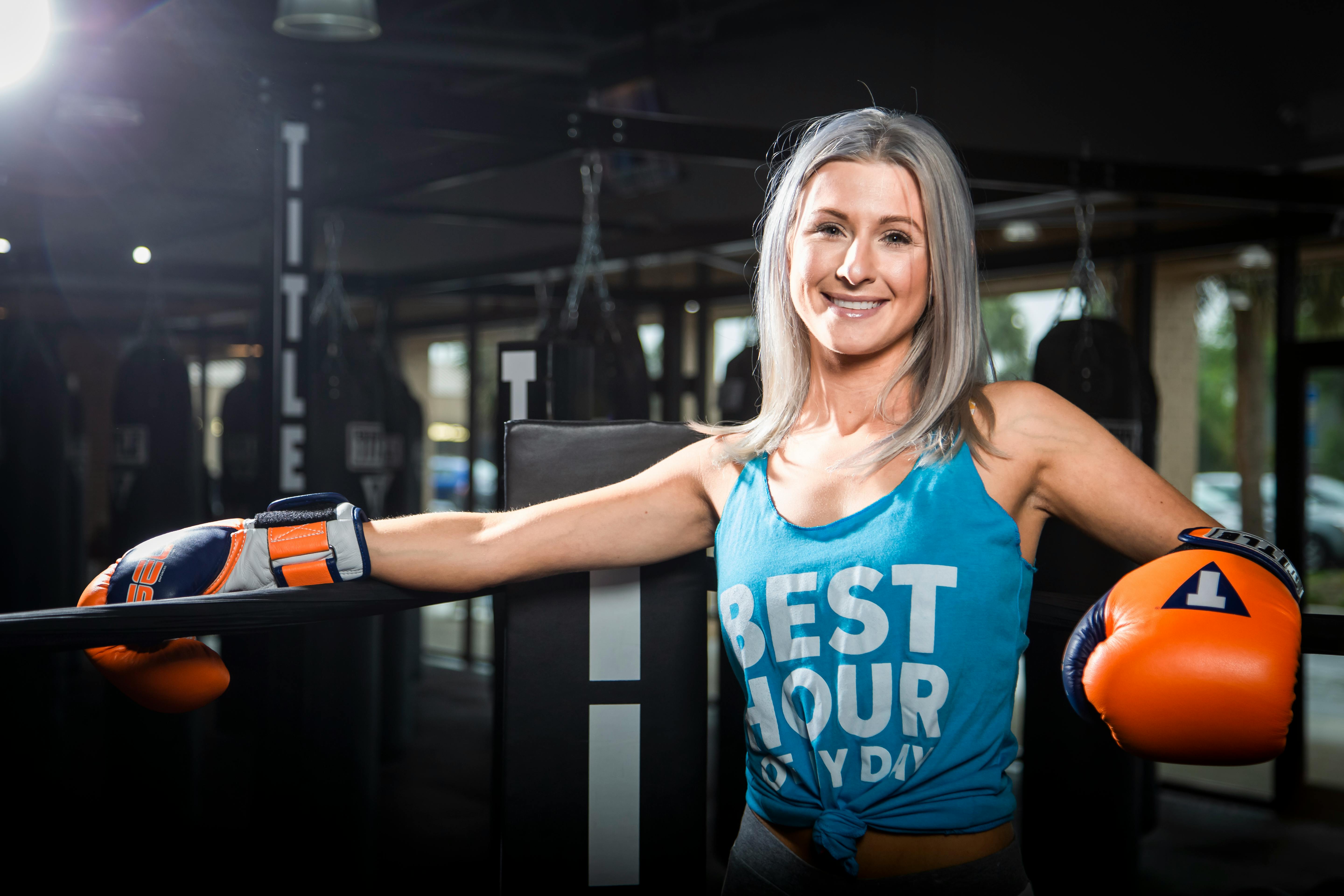 Creatine has long been popular among male athletes and bodybuilders, but its benefits for women have been somewhat overshadowed. This article aims to shed light on the best creatine for women and how it can enhance muscle growth, exercise performance, and cognitive health. Let's dive into the top creatine supplements specifically designed for women, and understand why they should be part of your fitness journey.
The Top 5 Creatine Supplements for Women: A Comprehensive Comparison
Products reviewed in this Guide
$35.99

$23.58 ($1.34 / Ounce)
09/27/2023 10:11 pm GMT
Thorne Creatine
Thorne Creatine Monohydrate has over 5,300 five-star reviews, making it a clear favorite. Its single ingredient, creatine monohydrate, is of the highest quality due to four rounds of testing for contaminants, potency, stability, and purity. This supplement is also NSF Certified for Sport, ensuring it doesn't contain unsafe levels of contaminants, prohibited substances, or masking agents. Additionally, its flavorless profile is a bonus compared to other amino acid powders that can taste sour or salty.
Pros:
Flavorless and odorless

Affordable price

NSF Certified
Cons:
No additional types of creatine or other nutrients
Ideal for: : Women seeking a top-rated, quadruple-tested, clean creatine powder with no additives.
Buy Now
4 Gauge Explosive Preworkout with Creatine
Although 4 Gauge contains significantly less creatine per serving (1g) than others on this list, it compensates with science-backed ingredients to support both pre- and post-workout. In addition to creatine, 4 Gauge contains natural vasodilators like L-Citrulline-DL-Malate and red beetroot extract, coconut water powder for hydration, and a blend of caffeine, L-theanine, and Rhodiola for calm, balanced energy.
Pros:
Contains beneficial ingredients for muscle growth, recovery, and hydration

Clean ingredients with a science-backed formulation

Includes L-theanine for jitter-free energy
Cons:
Much lower creatine dose (1g)

More expensive due to additional pre-workout ingredients

May be too high in caffeine for some
Ideal for: : Women wanting a combination of creatine and a healthy pre-workout formula.
Buy Now
Alani Nu Creatine Monohydrate Powder
Alani Nu Creatine Monohydrate is perfect for those wanting feminine branding and packaging. This female-founded brand offers a creatine supplement containing just one ingredient, creatine monohydrate, with no artificial colors, sweeteners, or additives. This creatine is alsotested for banned substances and manufactured in a GMP (Good Manufacturing Practice) compliant facility. However, it is on the expensive side, at $0.83 per serving.
Pros:
Pure creatine with no fillers

Female-founded and feminine branding
Ideal for: : Women seeking a female-founded creatine supplement with feminine packaging.
Buy Now
Optimum Nutrition Creatine
Optimum Nutrition Micronized Creatine Capsules are perfect for those who dislike mixing powder before workouts. These capsules are also great for traveling or keeping at the office for post-work gym sessions. The creatine dose (2.5mg per two-capsule serving) may be lower for some but perfect for others who prefer a reduced amount. The capsule form makes it easy to double-dose if needed. However, this creatine is already on the pricier side, especially if you regularly double-dose with 5mg.
Pros:
Capsules are better for taking on the go

Pure creatine monohydrate

Lower dose of creatine (2.5mg) may be ideal for some
Cons:
Lower dose of creatine (2.5mg) may not be enough for some

On the expensive side
Ideal for: : Women who prefer capsules over powders and need lower creatine doses.
Buy Now
NOW Sports Micronized Creatine
$35.99
$23.58 ($1.34 / Ounce)
Priced at just 30 cents per serving, NOW Sports Micronized Creatine Monohydrate is an excellent single-ingredient creatine supplement for budget-conscious women. The micronized creatine in this supplement has smaller particles that are easier to absorb and mix. NOW Sports products also feature an Informed-Sport seal, ensuring the product has been tested for banned substances.
Pros:
Pure with no additives

Micronized creatine can enhance absorption

Highly affordable
Ideal for: : Women wanting clean creatine powder at a great value.
Buy Now
Understanding Creatine: The Ultimate Energy Booster
Creatine is a molecule produced in the body from amino acids, playing a crucial role in energy production. While we naturally produce creatine after consuming animal foods like red meat and fish, supplemental creatine is taken to support muscle mass and strength, power during exercise, recovery, and overall exercise performance. Creatine converts into creatine phosphate in the body, which helps produce energy in the form of adenosine triphosphate (ATP). Supplementing with creatine can create more creatine phosphate to replenish ATP stores in your muscles, allowing you to exercise longer and harder without fatiguing as quickly. However, taking creatine on its own is not enough for muscle-building; it must be combined with resistance training to support an increase in lean body mass.
Creatine's Unique Benefits for Women
Creatine supplementation may be even more beneficial for women than men. Women have been found to have lower endogenous creatine stores, consume significantly less dietary creatine, and have altered creatine metabolism during different menstrual cycle stages. Supplemental creatine has shown muscular benefits in both pre- and post-menopausal women, a life stage commonly associated with declining lean body mass. As researchers published in the journal Nutrients put it, "Creatine supplementation has been shown to act as a possible countermeasure to the menopausal-related decrease in muscle, bone, and strength by reducing inflammation, oxidative stress, and serum markers of bone resorption, while also resulting in a concomitant increase in osteoblast [bone-forming] cell activity." Moreover, creatine's presence in the brain suggests a potential role in cognitive health, including reducing mental fatigue and possibly improving working memory in older adults.
Exploring the Different Types of Creatine Supplements
Creatine monohydrate
Creatine monohydrate is the most common supplemental form, containing a creatine molecule and a water molecule. Due to extensive research, creatine monohydrate is often considered the gold standard for creatine supplements. The added water molecule can cause water retention, weight gain, bloating, or minor digestive issues during the initial stages of supplementation, especially in high doses. However, creatine-induced weight gain is more prevalent among males, with one systematic review finding that women who took creatine experienced no significant impact on weight gain or gastrointestinal-related events.
Creatine hydrochloride
Creatine hydrochloride is gaining popularity due to initial lab studies showing superior solubility and fewer digestive side effects compared to creatine monohydrate. However, this research has not been replicated in humans.
Creatine magnesium chelate
Creatine magnesium chelate has a magnesium molecule attached to the creatine molecule. One study found that creatine magnesium chelate was similarly effective as creatine monohydrate in improving bench press strength and endurance, but limited data is available on this form.
Creatine alpha-ketoglutarate
Creatine alpha-ketoglutarate (creatine-AKG) is another popular form. As AKG is a vital component of the energy-producing Krebs cycle, it is thought that this form can help transport creatine into the mitochondria of muscle cells. However, this type has not been well-researched.
Frequently Asked Questions About Creatine for Women
What type of creatine should women take?
Women should likely take creatine monohydrate, as it is the most research-backed form of creatine. Research has shown that women are less likely to be affected by creatine monohydrate's side effects, including digestive distress or water retention.
Should females take creatine?
Yes, females who engage in resistance training and want to support muscle growth would likely benefit from taking creatine. In addition to its benefits on muscle strength and exercise performance, creatine may also benefit mood, mental clarity, and cognitive health.
How much creatine should a female take?
It depends, but a general recommendation would be to take 3-5g of creatine per day. If you experience digestive side effects, consider taking the lower dose (3g). Taking more than 5g at a time would likely increase the risk of water retention and weight gain.
What are the side effects of creatine for women?
"Creatine loading" can cause digestive side effects, such as nausea, bloating, or diarrhea. This process involves taking higher doses of creatine (20-25g) for 5-7 days, then reducing to a maintenance phase (3-5g) for 3-4 weeks. The main side effects of creatine loading are due to inadequate water intake during supplementation. While creatine monohydrate is the form most linked to water retention and weight gain, research has found that women are less likely to be affected by adverse events than men. However, doses of 20-25g are excessive for most women, even in the short term.
Is creatine good for weight loss in women?
Creatine monohydrate may initially cause weight gain due to an increase in water retention. These increases in weight gain and water retention are typically short-term, resolving a few weeks after the loading phase. To avoid water retention, you can skip the loading phase and simply start with a maintenance dose of 3-5 grams of creatine per day. However, some research shows that creatine-induced weight gain is more prevalent among males. In the long term, creatine can help with weight loss as it supports muscle growth and reduces fat mass in women.
Key Takeaways
Supplemental creatine can boost your body's ability to replenish energy stores in the muscles, allowing you to train longer and harder without tiring.
The primary benefits of creatine for women are increased muscle mass, improved exercise performance and recovery, and increased power.
Some studies have found that creatine also benefits cognitive health, mood, and mental clarity.
Females should not be afraid of creatine or weight gain, as research has shown that women are less likely to experience adverse effects from creatine.